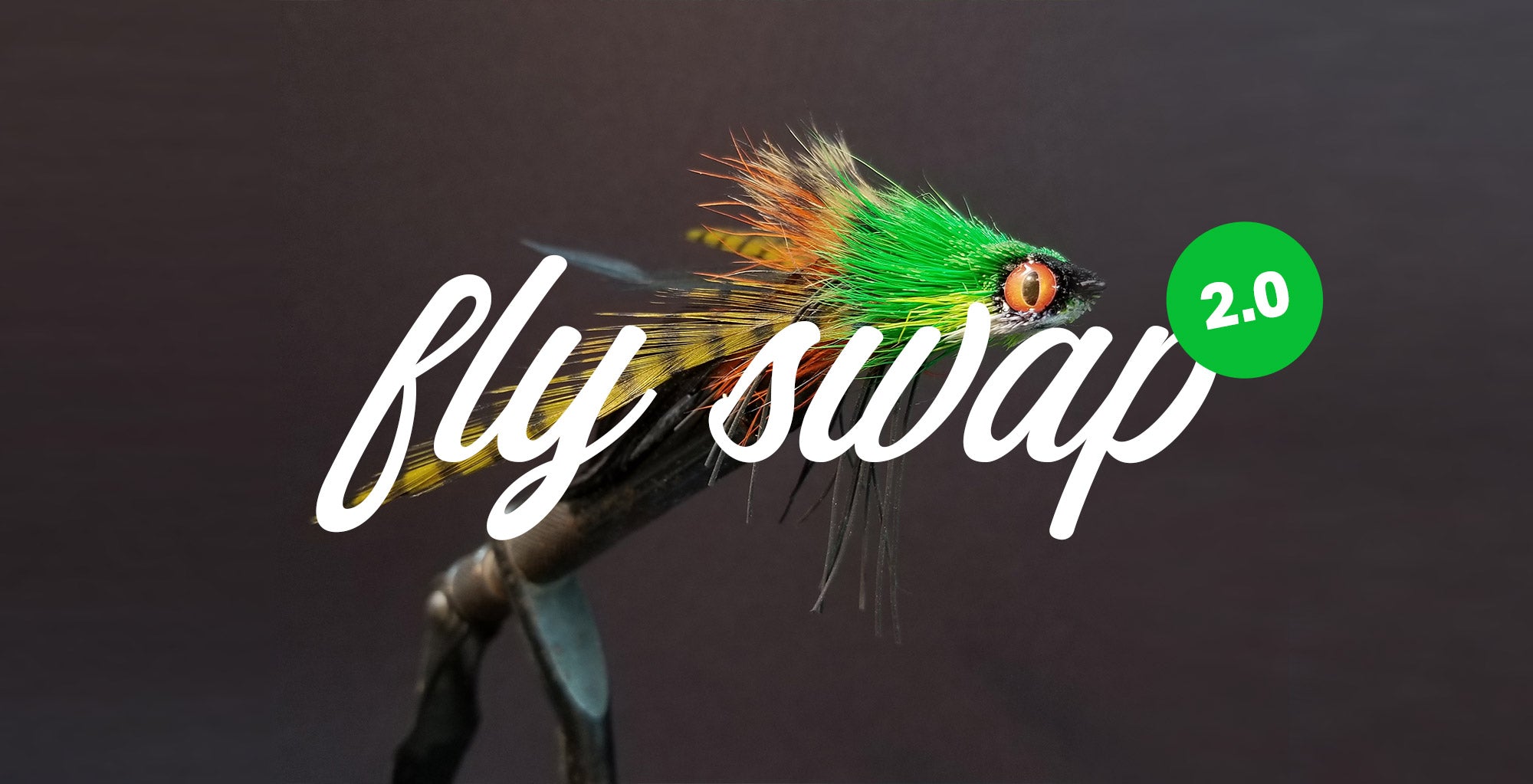 Bass fly swap 2.0
Still locked up in your basement? Sign up for our semi annual bass fly swap. Participants will tie a maximum of ten identical top water or subsurface bass flies. The really ambitious can sign up for both categories. Entry fees cover return shipping and will vary depending on your location. In the ongoing spirit of social distancing, sorted flies will be mailed out regardless of your location. This year the swap will also be open to tiers outside of North America. 

Sign up
Signing up is easy. Just add one or both of the categories to your cart. Proceed to check out. Fill in your shipping details, check out and you're in!
Spaces are limited so sign up today.
Entry Deadline
Entry will close on February 28th 2021. We are expecting a big response so sign up early to avoid disappointment.
Pattern criteria

Flies must be either top water or subsurface bass flies 
Pick your pattern(s)
Pattern choice is completely up to the participants 
Quantity
Participants will tie a maximum of 10 flies per category entered. The exact number will be determined on February 14th when entries close 
Label your flies
Please tape a descriptive toe tag to the point of each fly. Tag should include your name, where you're from and the name of your pattern.
Pack up your flies
Packaging should be kept to a minimum. A rigid envelope is a good option.  Please be kind to your letter carrier and protect the hook points in some way
Mailing your flies
Flies must be shipped through the post office so USPS or Canada Post in North America. If you're outside of North America please use your national postal service. Do not send flies via courier as they all charge a substantial brokerage fee.
Please send your flies to
Jeremy Levett
169 Patricia Avenue North
Ottawa Ontario
Canada
K1Y 0C5
Submission deadline  

Your finished flies should be in the mail and on their way to me postmarked no later than April 16th, 2021
Questions?